Espiner Distributor Breakfast Meeting: Medica 2017
During this year's Medica, Espiner Medical hosted a distributor breakfast meeting at the Tulip Inn Hotel, Düsseldorf. The event enabled Espiner to bring together our distributor network from around the world, including Canada, Saudi Arabia, Russia, Norway and many more. It was a valuable opportunity to discuss market trends and for our distribution network to share different strategies employed globally.
The meeting provided an ideal opportunity to update our distributors on some of the new structures and improvements being made within the business. The meeting included presentations from:
Enda Scott – Managing Director, Medical Devices
Pat Tracey – Group Operations Director
Anthony Roots – Head of International Sales
Kirstie Eydes – Head of Regulatory
Dave Groombridge – Marketing Manager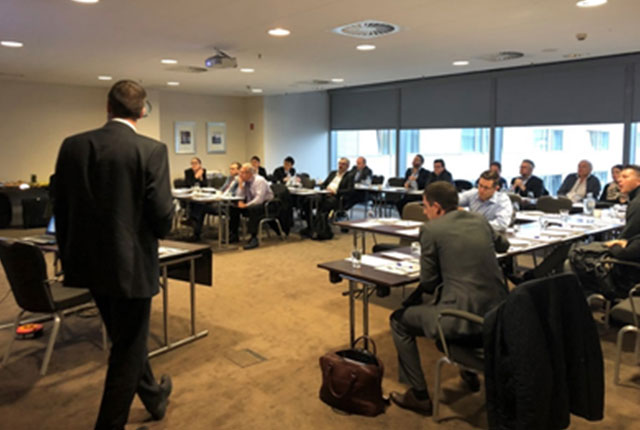 We would like to say thank you to everyone who attended for taking the time from their busy schedules and look forward to working with you all to grow the business in 2018!