Standard E-Sac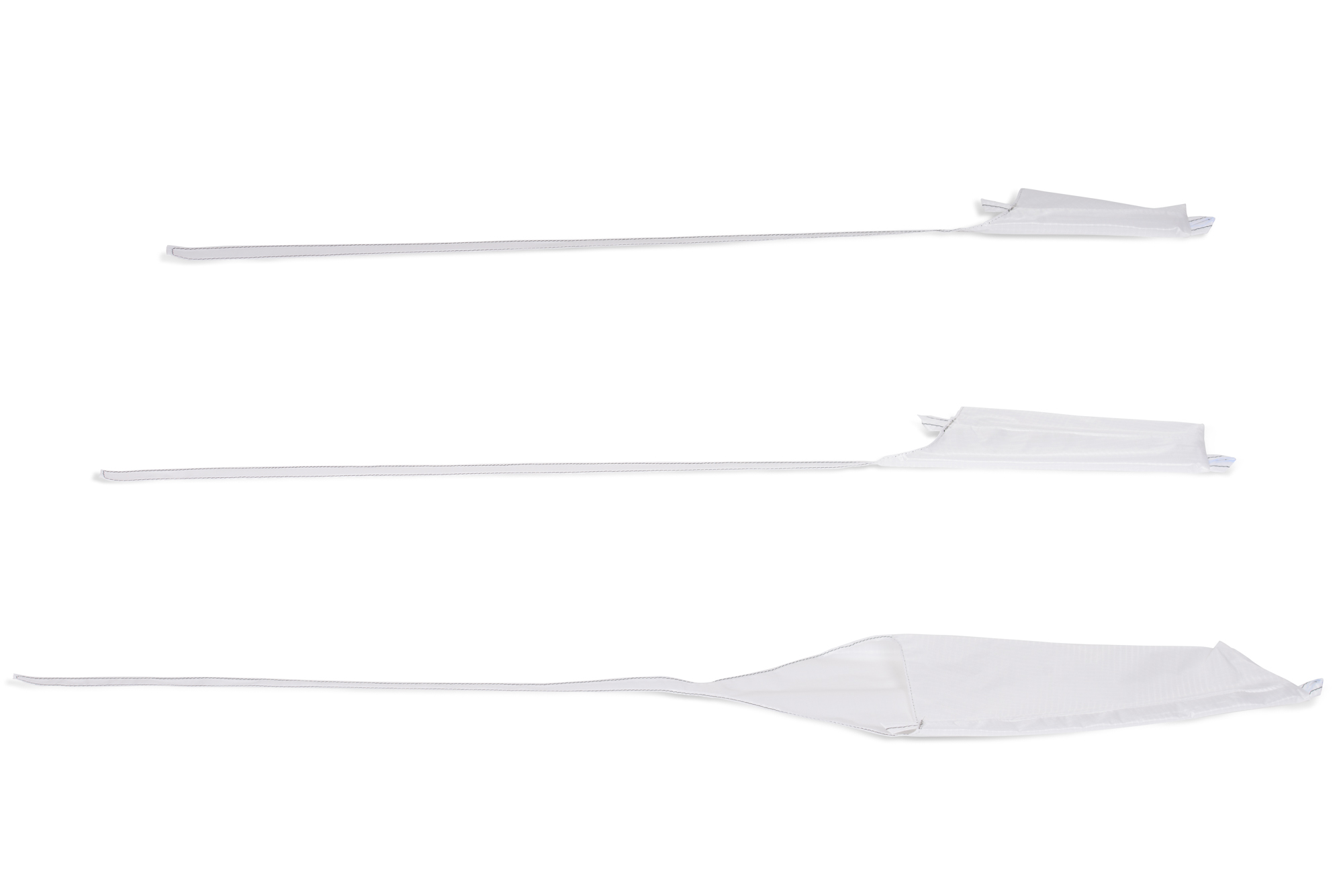 Comprehensive Solution covering laparoscopic procedures from node biopsy to bowel resection.
Minimally invasive reducing; length of stay, financial strain and improved patient experience.
Our unique coated ripstop nylon is resistant to tearing if punctured.
Includes X-ray opaque marker.
Polyurethane coating impermeable to biological fluids.
Stabilise using the elongated tail during deployment and safely close during extraction.
Easily deploy using 5mm instrument.
Instrument free extraction – – no claw forceps needed to complete.