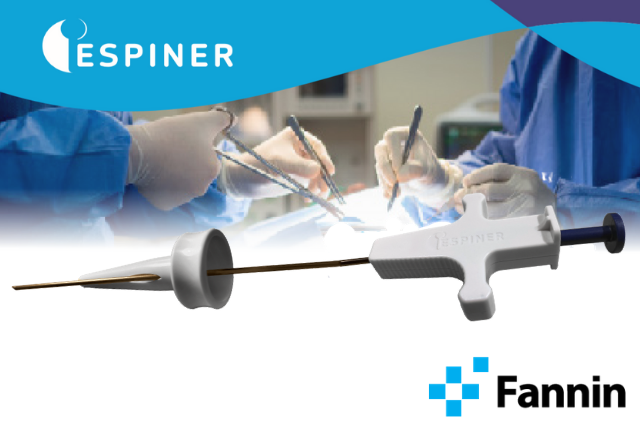 Fannin Ltd are proud to introduce the new Espiner SuitORpass, the disposable suture passer and guide. Port-site complications can occur in 1% to 6% of cases. Since the first report of hernia development at a trocar site after laparoscopy, many techniques and devices have been introduced into practice to minimize this risk*.
The SuitORpass disposable suture passer with guide can be used in the closure of the fascia as it accurately passes the suture material through all fascial layers, potentially preventing incisional hernias. The SuitORpass facilitates the complete and secure closure of operative incisions of 10mm or larger, subsequently reducing the risk of developing a hernia postoperatively.
If you wish to learn more about the SuitORpass please visit the laparoscopic instruments section of our website for further information or contact the office for details.